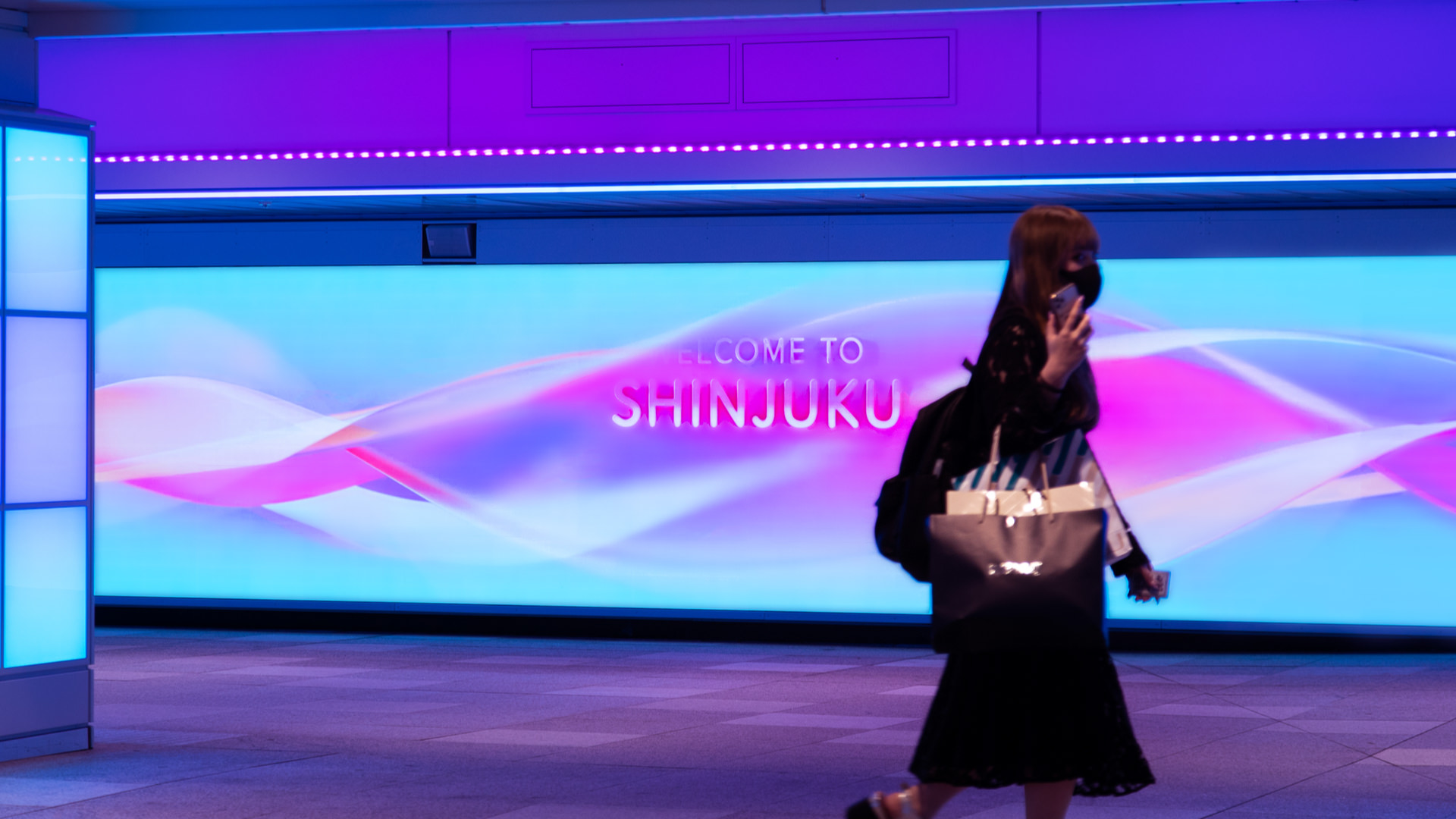 The Color Bath
Public spaces
2022
Role - Design, 3D, animation
The Color bath is the result of a partnership between the Japan Railway Company and Moment Factory. Shinjuku Station is one of the busiest transportation hubs in the world, the goal was to offer passengers an immersive and peaceful experience during their commute
We created content for a 45 meter wide LED screen, and synchronized the lighting and sounds to convey a soothing atmosphere for travelers. The first capsule, Shinjuku Welcome is a combination of animated signage and abstract motion that slowly shifts from day to night mode.
Learn more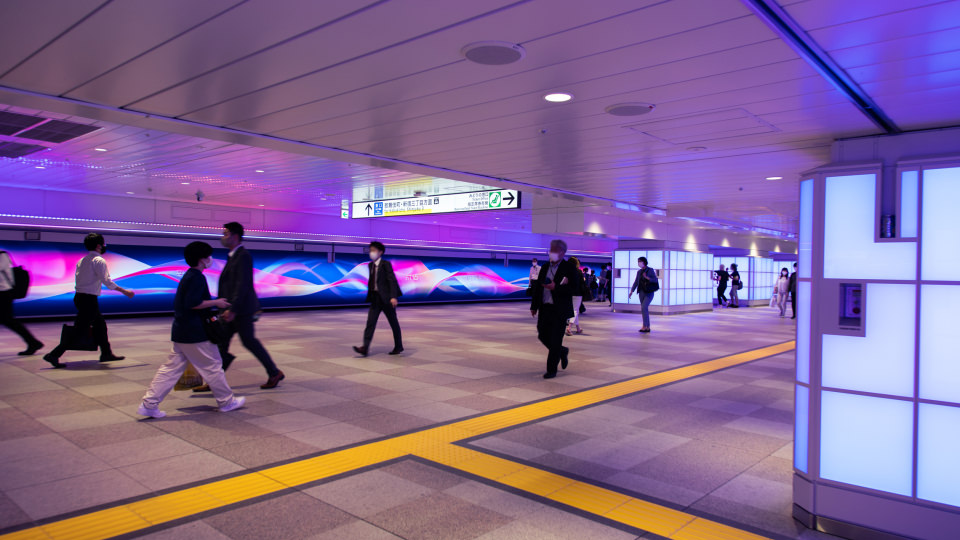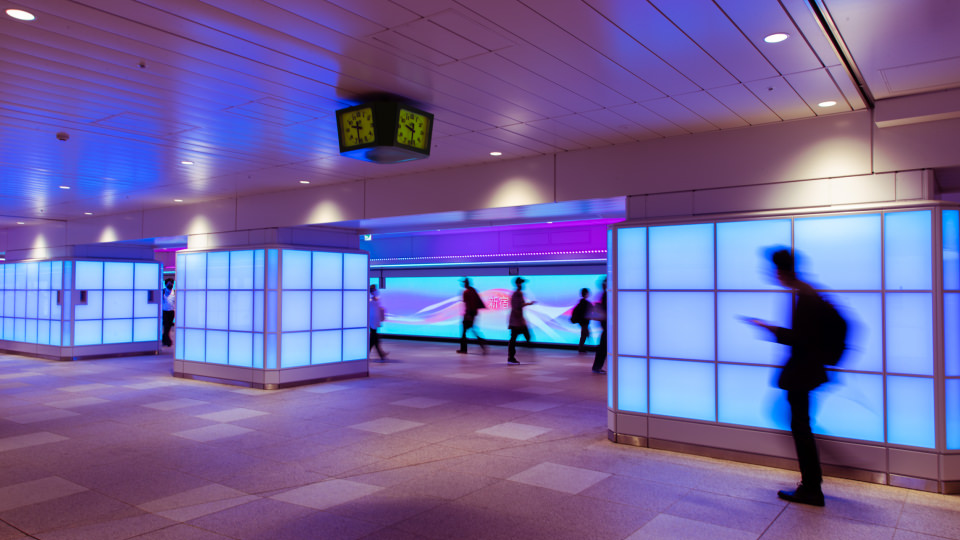 The second capsule I have worked on is a tribute to the architectural landmarks of Shinjuku
An animation will subtly reveal parts of the architectures with a designated hue, the landmarks being the Kabukichō gate, the Mode Gakuen Cocoon Tower, and the Metropolitan Government Building,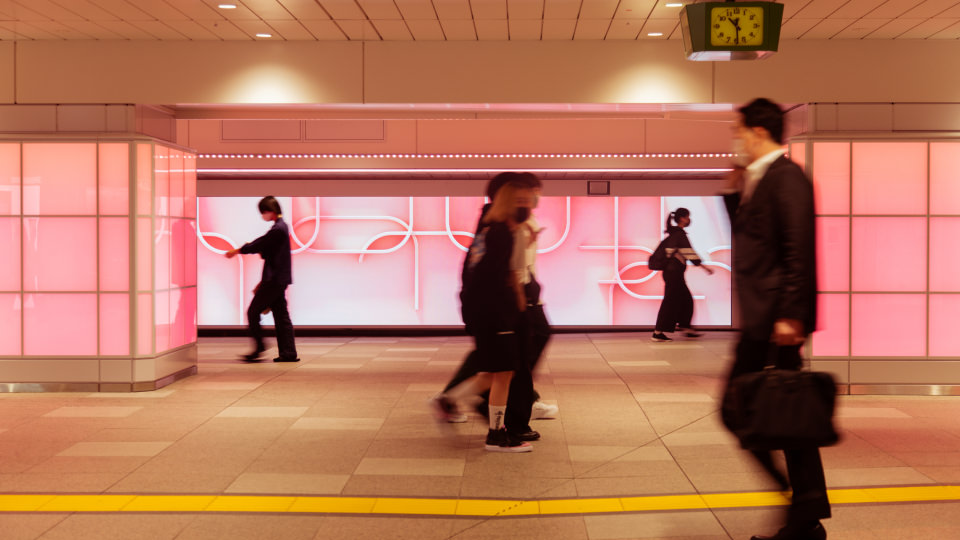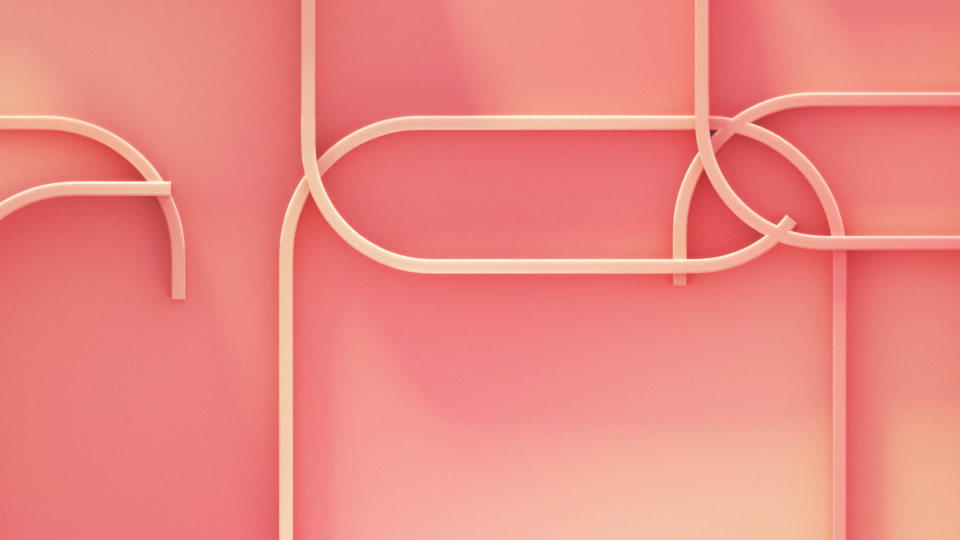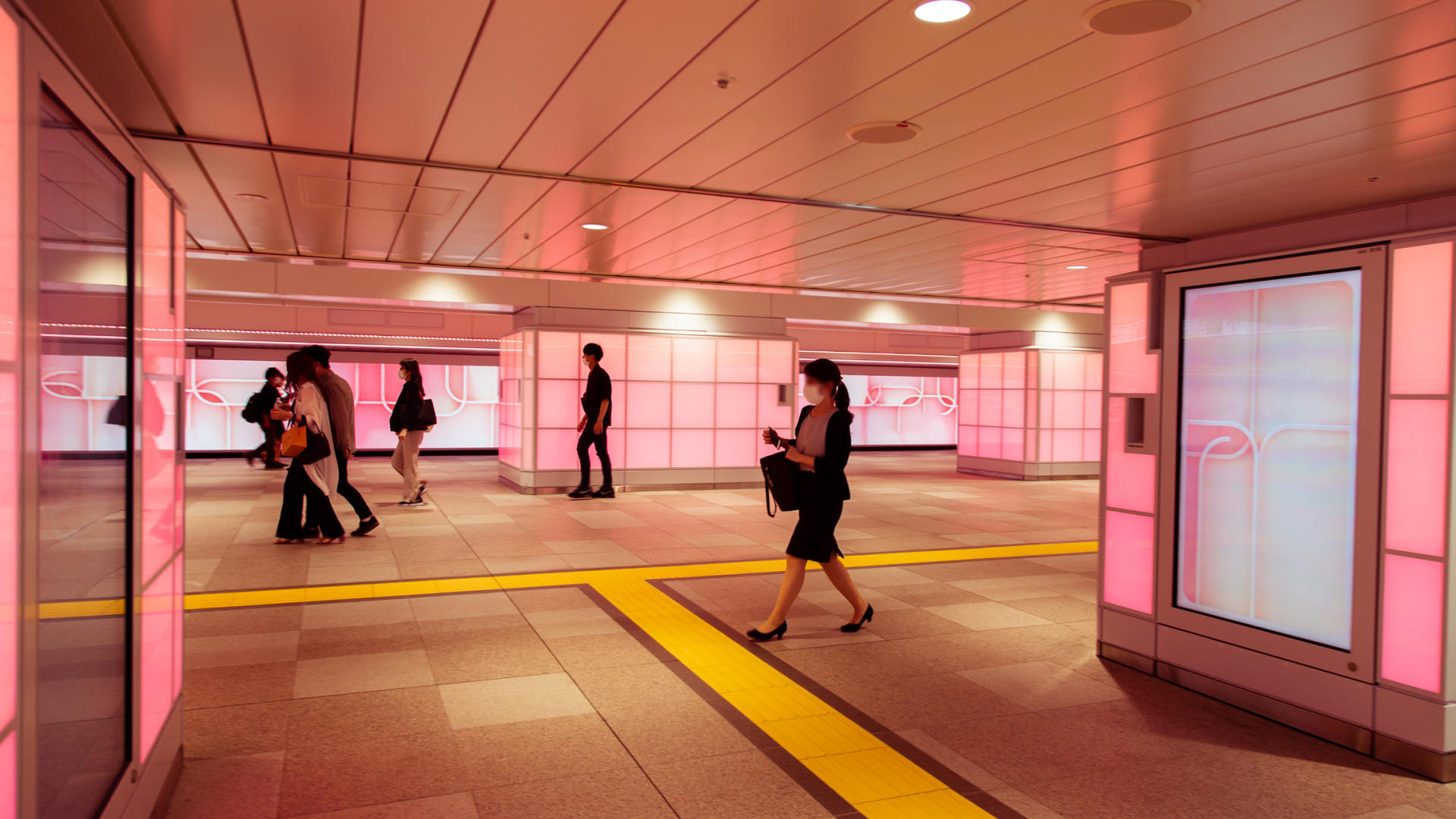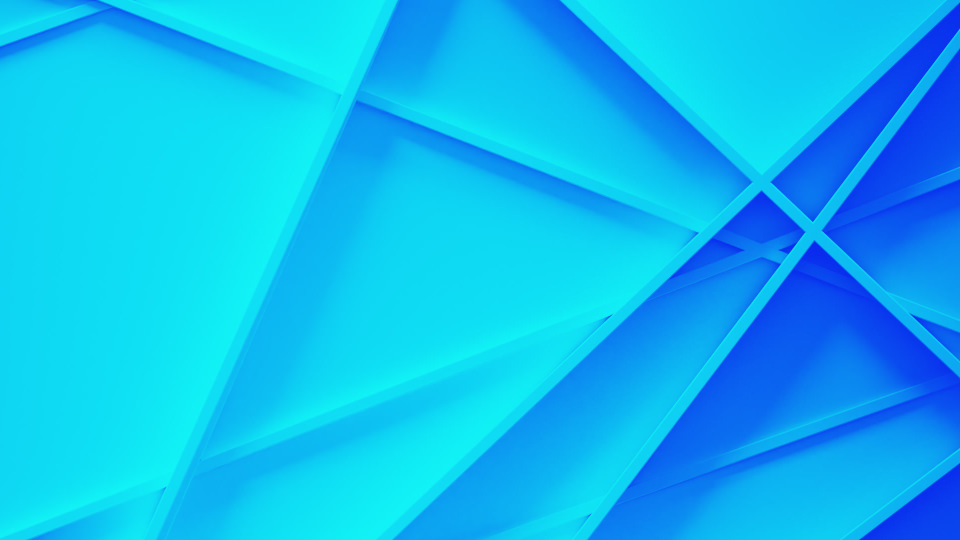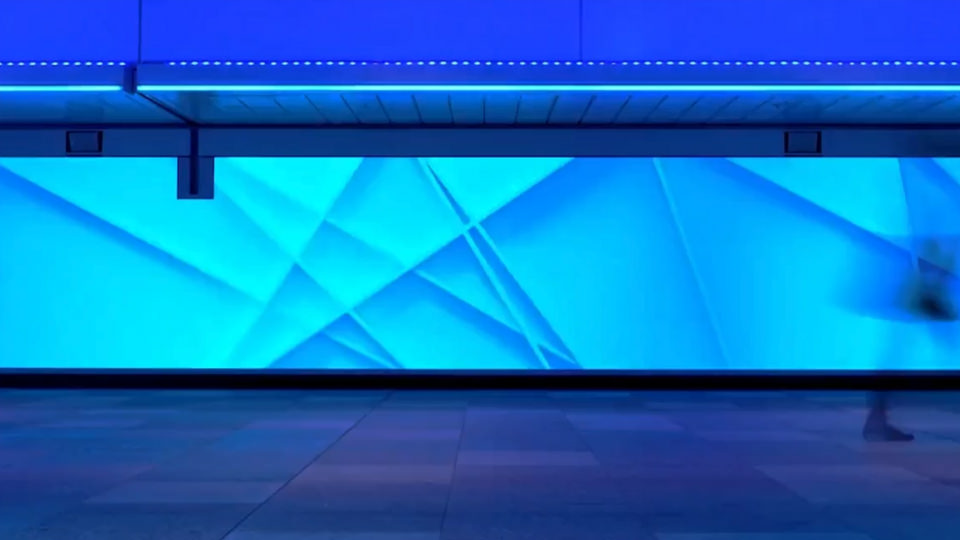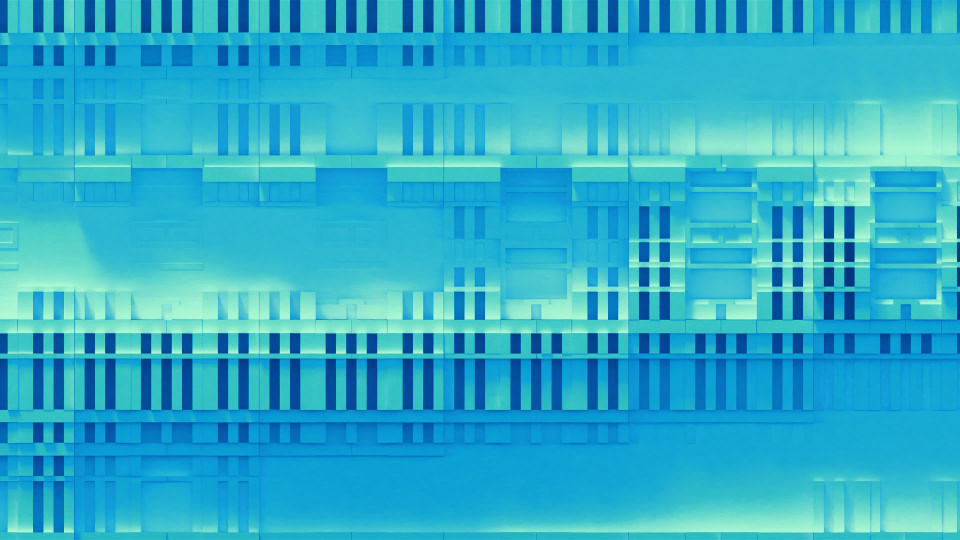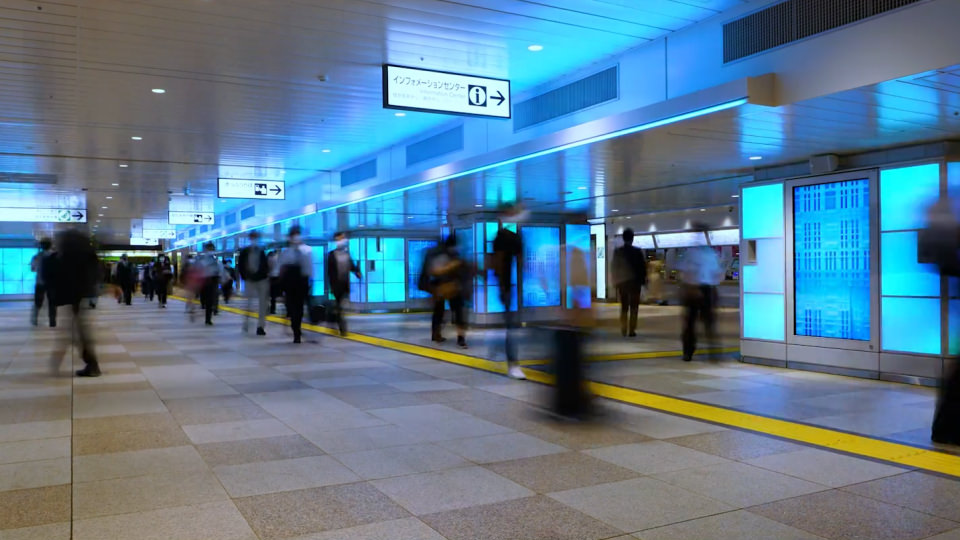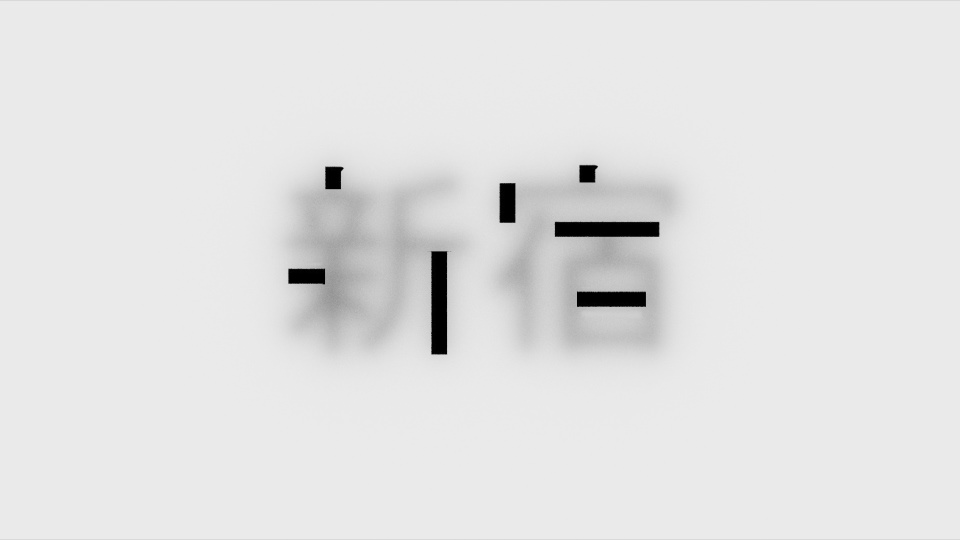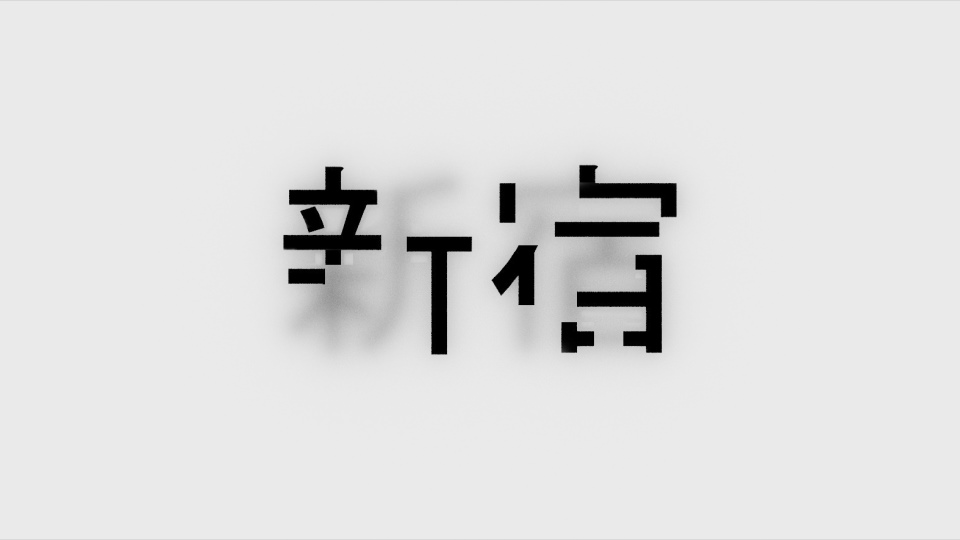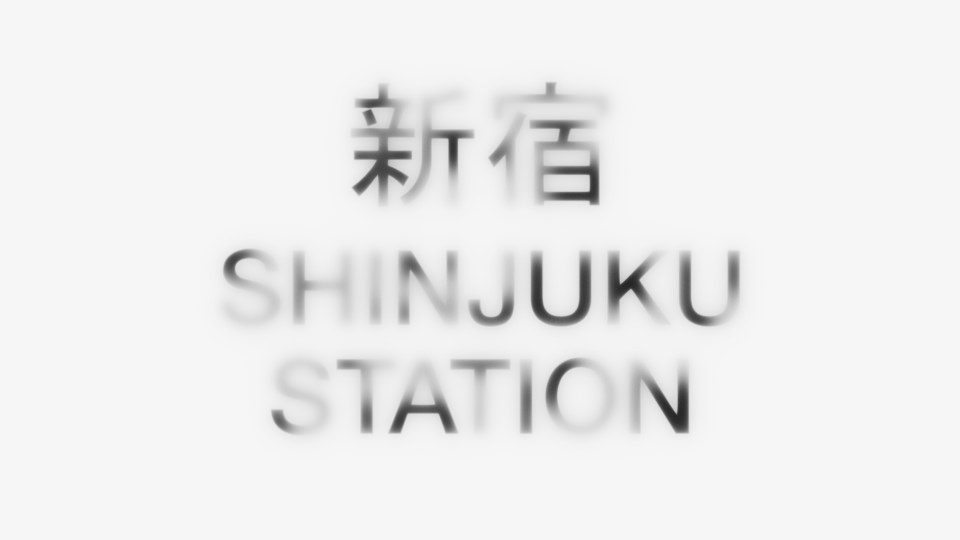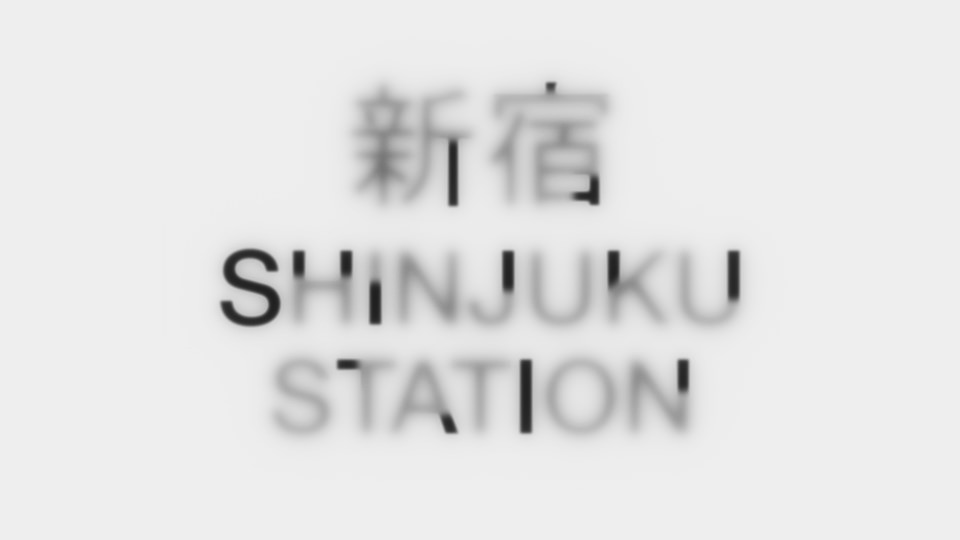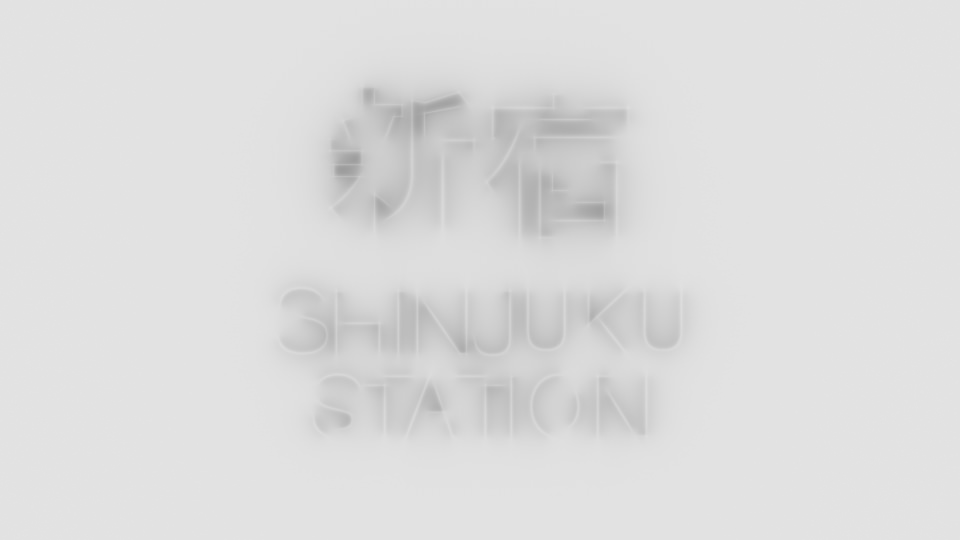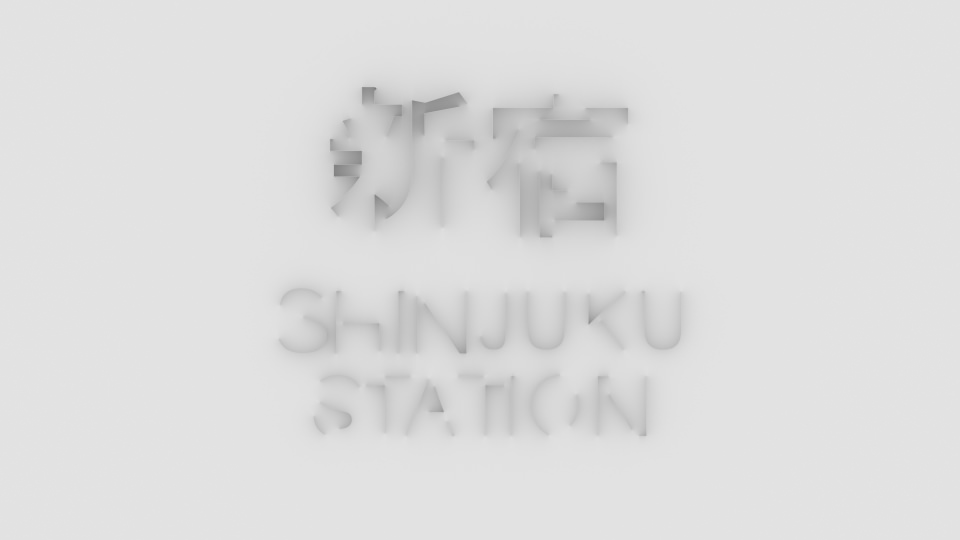 This project is currently displayed at the East-West passage of Shinjuku Station
Special thanks to Manuel Galarneau, Amy Chartrand, Thomas Gibault, Alexis Doyon-Lacroix, Benjamin Le Talour, Conner Tozier, Ismael Cosio, Luis Aretuo and Marine Scelin for their amazing work and insights!